FAQs
Everything You Need to Know About America's #1 Brand of Gutter Protection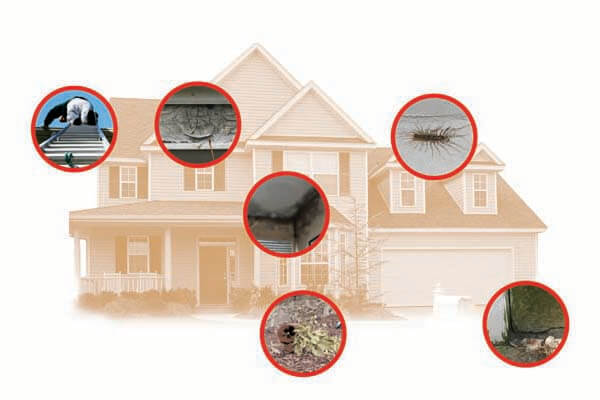 What is Gutter Helmet of the North Bay®?
What is Gutter Helmet®?
Gutter Helmet is a patented gutter protection system designed to be installed right over your existing gutters. It keeps leaves, pine needles and other debris out of your gutters while allowing rainwater to flow freely. This revolutionary system protects your home from the harmful effects of clogged gutters, such as severe water damage and insect infestation.
Gutter Helmet guarantees that you'll never have to clean your gutters again! You'll never have to worry about getting on that ladder.
Gutter Helmet is the superior gutter protection system on the market. More homes are protected by Gutter Helmet than by Leaf Relief® or any other gutter guard brand!
Why do I need gutter protection?
Gutters become useless when they are clogged with debris. They become unable to channel water properly into your drainage or rainwater collection system. The resulting buildup of water can then become a breeding ground for insects, overflow into and damage your landscaping, or seep into your roof, siding, basement and foundation.
A gutter protection system eliminates these issues by addressing the root cause: it keeps debris out of your gutters, ensuring that water only goes where it's supposed to go.
How does Gutter Helmet work? How does it guarantee that I'll never have to clean my gutters again?
Gutter Helmet's secret is the principle of surface tension. Hold a glass under a running faucet and you can see this principle at work: the water flows around the outside of the glass. Similarly, water clings to your Gutter Helmet as it runs down the roof, flowing freely into your gutters. Pine needles, leaves and other debris, however, fall harmlessly to the ground below. Your gutters stay open and clear, with no work on your part!
What benefits can I expect from the Gutter Helmet gutter protection system?
There are many benefits to installing Gutter Helmet. Our gutter protection system:
keeps your gutters free of clogs;
ensures that dirt, leaves, needles and debris roll right off of your roof and stay out of your gutters;
deters infestation by birds, animals and insects;
protects your home's foundation and landscaping by directing rainwater away from your home;
protects against harmful mold, mildew and rot caused by water gathering in your gutters and seeping under your fascia and eaves;
and perhaps most importantly, keeps YOU off of that dangerous ladder!
Where can I purchase Gutter Helmet? Can I get it at my local hardware store?
Gutter Helmet is available exclusively through an extensive nationwide dealer network. We have authorized dealers nationwide as well as in parts of Canada.
How much does the Gutter Helmet system cost?
Installation cost depends on a few factors, including:
the number of stories of your home;
the need for special equipment to perform the installation (due to the lay of the land or other variables);
the condition of your roof;
any fascia repair and replacement;
the size of your gutters;
the type of roof you have;
the overall length of all of your gutters; and
the number of corners on your home.
After inspecting your home, Gutter Helmet of the North Bay will provide a firm quote. Request a no-obligation quote today.
How long will Gutter Helmet last? How long before I have to replace the system?
Gutter Helmet is engineered to last a lifetime. That's why we call it The Permanent Solution and back it up with a Triple Lifetime Warranty. Our warranty is even transferable to the next owner of your home, so you can rest assured that you'll never have to replace the system once it has been installed.
Why should I choose Gutter Helmet over other gutter guard systems?
Easy—because you'll never have to clean your gutters again! You avoid the stress of cleaning gunk-filled gutters yourself or of hiring someone to do it for you. No need for you or someone else to risk climbing a shaky ladder ever again.
You also avoid overflowing gutters, which can lead to rotting fascia boards and soffits as well as damage to your foundation, basement, crawl spaces and walls. Never again will rainwater destroy your landscaping by pouring off your roof.
With Gutter Helmet, you can finally stop worrying and start enjoying the peace of mind that comes from having maintenance-free gutters!
How does Gutter Helmet compare to gutter screens and other gutter protection systems?
The big difference is that other gutter protection systems—like screens or grates—have vertical slots, louvers or other openings. No matter what, these openings will eventually allow leaves and debris to enter and clog your gutters.
Gutter Helmet, on the other hand, has a unique, multi-patented design with no vertical openings that can allow debris to enter your gutters. Gravity causes all leaves and debris to fall harmlessly to the ground, while surface tension causes water to flow around the exclusive cover design and back into your rain gutter system.
What kind of material is Gutter Helmet made of?
Gutter Helmet is made of high-quality, durable and lightweight aluminum reinforced with horizontal stiffening ribs. The system also includes reinforced aluminum alloy brackets that hold the gutter covers in place and a high-performance Kynar paint system that guards against fading, chalking and the effects of saltwater and acid rain.
How strong are Gutter Helmet gutter covers?
Very. Gutter Helmet has a patented horizontal-rib design engineered specifically for strength. Ours is also the only gutter cover system available that uses reinforced heavy-gauge aluminum alloy brackets. These brackets don't just keep the gutter cover in place; they actually strengthen and support your gutters.
What size debris can Gutter Helmet keep out?
Gutter Helmet has a slit that is only 3/8-inch wide. The system's patented nose-forward design further ensures that only water enters your gutters. Everything else gets swept off of the edge and falls to the ground.
What colors are available? Is Gutter Helmet customizable?
Gutter Helmet is essentially invisible because it is designed to blend into your roofline. You can choose from several colors to match your roof shingles. Colors include:
Charcoal
Brown
Bronze
Green
Black
Sand
Copper
Timber
Sand Gray
We also offer two new colors – Onyx and Canyon in our Stonescape-Granular Stone Paint Finish.
How much rain can Gutter Helmet handle?
Gutter Helmet can support over 22 inches of rain per hour. That's double the amount of rainfall that has ever been recorded by the U.S. Weather Bureau.
Schedule a Free Estimate
Have more questions? Gutter Helmet of the North Bay would be happy to answer any questions you have and provide you with a free, no-obligation quote for Gutter Helmet. Complete our contact request form or call us today at (707) 584-4700.