Professional Gutter Services for North Bay Residents
Gutter Helmet of the North Bay specializes in roof gutter systems and has completed thousands of installations throughout Sonoma and Marin counties. We are true gutter experts! As you might expect, roof gutters are the most common type of gutter installation. This is obvious since the roof is where most rainwater lands.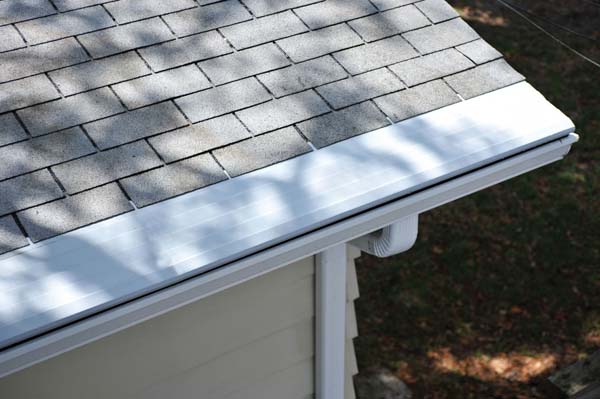 We have many options for a customer looking for new gutters including different materials, styles and colors. We can repair gutter systems that are leaking, or clean out gutter systems that are clogged and overflowing. We manufacture seamless gutters on-site for a clean finished look and less likelihood of leaks and sagging. Our complete list of gutter services includes:
We're truly a full-service gutter contractor, so let's discuss your needs during a free consultation.
Opt for Gutter Helmet® Gutter Guards
Another benefit is that when you choose Gutter Helmet of the North Bay for your new gutter installation, you can finish off your gutters with our patented Gutter Helmet® gutter protection system. Gutter Helmet is rated the best gutter guard in the world and features groundbreaking technology that uses the science of surface tension to catch rainwater while keeping leaves and debris out of gutters. With Gutter Helmet, you will never have to clean your gutters again! Don't believe us? Well, we back that statement up with a lifetime guarantee!
Schedule a Free Gutter Estimate
What are you waiting for? If you need new gutters, gutter cleaning or gutter repair, contact Gutter Helmet of the North Bay today. We will give you the gutters you've always wanted at an affordable price. Get started by filling out our contact request form or by calling us at (707) 584-4700. We look forward to providing you with a gutter system you can be proud of!