Your One-Stop Shop for Gutter Services
We Install Gutter Guards & New Gutters in Sonoma County & Marin County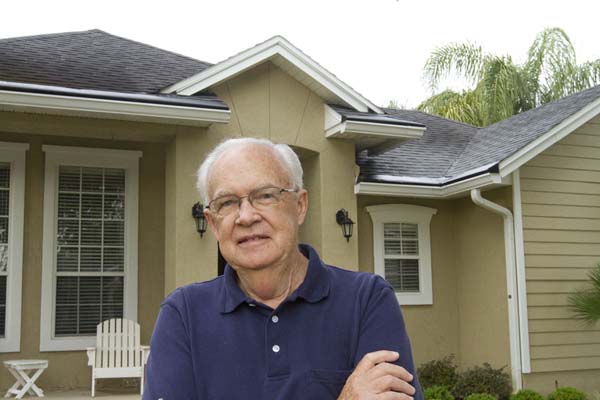 While other home improvement companies in Sonoma County and Marin County include gutters as one of a long list of services they offer, Gutter Helmet of the North Bay is truly an expert when it comes to this crucial water management system. We are your one-stop shop for all your gutter needs, from adding new gutters to installing Gutter Helmet®, America's #1 brand of gutter protection, on your home so you never have to clean your gutters again. Choose from the following gutter services:
Gutter Helmet of the North Bay is family-owned and -operated, and our professionals have served more than 1,500 satisfied homeowners in the greater San Francisco Bay area since our company was founded in 2005. We'd love an opportunity to tell you more about our services and products!
Why Gutters Matter
Gutters are essential to protecting your home from water damage by collecting rainwater and directing it safely away from the structure. This helps to prevent a number of issues including:
Rotting of wood and damage to siding.
Basement dampness, flooding and mold.
Foundation cracks.
Cracks in sidewalks and driveways.
Landscape erosion.
Damaged plants, shrubbery and trees.
Clogged gutters lead to overflow and can also provide a convenient breeding ground for unwelcome pests such as mosquitoes. Our professionals will provide expert gutter installation that provides a low-maintenance, long-lasting solution to your drainage needs, and that complements your home perfectly.
Now that you understand the importance of gutters, you can keep yours in prime condition with the Gutter Helmet gutter guard installed by Gutter Helmet of the North Bay. Learn more about why Gutter Helmet has been #1 among America's gutter guard systems for more than 35 years.
The Science Behind Gutter Helmet®
Gutter Helmet utilizes the principle of surface tension, as demonstrated by a slightly tipped glass of water. As the water flows over the lip of the glass, it will run down the side of the glass rather than dropping off the edge. Water clings to Gutter Helmet just as it would a tipped glass, flowing around the nose and into the gutter while debris falls off the nose and to the ground. With Gutter Helmet, you get hands-free, year-round gutter protection – so you never have to clean your gutters again!
Schedule a Free Estimate
For the best gutter guards and new gutters in Sonoma County and Marin County, give Gutter Helmet of the North Bay a call at (707) 584-4700. You can also contact us through our online form. Our team would be pleased to provide you with a free consultation and estimate.