Stop Water Damage With Regular Gutter Cleaning
Do you enjoy spending hours cleaning your gutters every year? The answer is probably no. For most homeowners, gutter cleaning is a pain and a safety hazard. That's why you need to hire Gutter Helmet of the North Bay to provide you with outstanding gutter cleaning service. Not only will we get your gutters looking brand new, we can also install our patented Gutter Helmet® gutter guard to ensure you'll never have to clean your gutters again!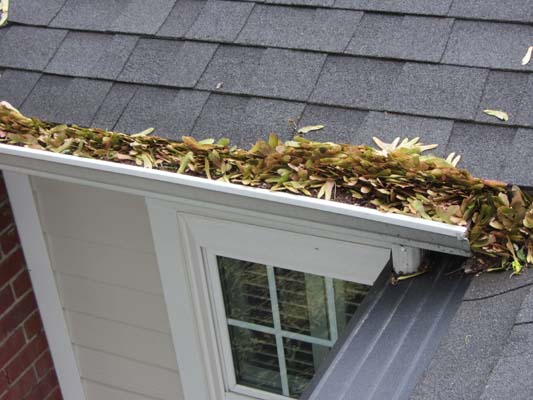 Reasons You Need Clean Gutters
Gutter Helmet of the North Bay provides the absolute best gutter cleaning service around. We will ensure all of that debris build-up is completely removed every time we clean your gutters. By keeping your gutters clean and clear, you can prevent the following issues:
Water damage. The purpose of gutters is to move water safely away from your home so that it can't cause costly damage. Without clean gutters, you may have to deal with serious issues such as rot, basement flooding and a cracked foundation.
Damaged landscaping. Runoff from clogged gutters can be devastating to your yard, eroding soil and damaging shrubs, flowers and trees. Don't let clogged gutters ruin your hard work.
Infestations. A clogged gutter can provide an attractive nesting location for rats, mice, birds and other small animals. These creatures can damage your roof and gutters if left unchecked.
Insects. Soggy, dirty gutters provide the perfect breeding ground for mosquitoes and other disease-carrying pests. Don't give them a place to call home!
By properly caring for your gutters, you can avoid all of these potential hazards. Stay safely on the ground while our professionals handle the job.
Never Clean Your Gutters Again!
Remember, if you get our patented Gutter Helmet® gutter guard, you'll never have to have your gutters cleaned again! With a lifetime guarantee, you literally can't go wrong with Gutter Helmet. To learn more about our gutter cleaning services or our state-of-the-art gutter guard, call Gutter Helmet of the North Bay at (707) 584-4700. You can also submit our online contact form.