Gutter Installation by the North Bay's Gutter Experts
Gutter Helmet of the North Bay is proud to provide professional gutter installation to our valued customers. This is a job that should be left to experts because your gutter system plays such an integral role in protecting your home from serious water damage. In addition, the aesthetics of your gutters enhance (or detract from) the visual appeal of your exterior.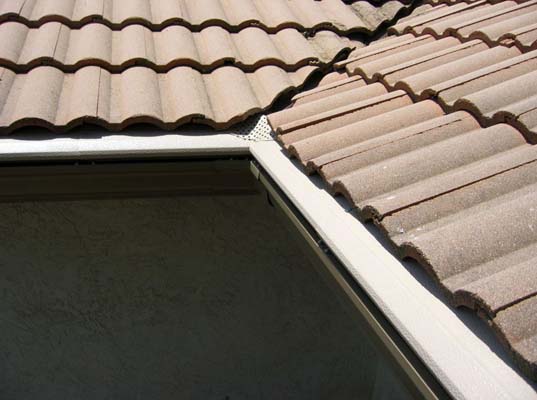 There are many companies that install gutters, but few are true specialists in these systems. Gutters are all we do at Gutter Helmet of the North Bay! If you choose to go with us for your new gutter installation, we take everything into consideration including:
The roof's incline and how it affects the roof gutters.
High-priority sections of the roof.
Weak points (this includes damage to the roof that causes uneven water flow, surrounding trees and other objects that could cause damage).
Water run-off points (this is key to ensure water isn't flowing into the bottom of your house or into other areas that could cause water damage).
The type of gutter you've selected.
Your budget.
Gutter Helmet® gutter guard installation.
Our Installation Process
From top-notch customer care to professional gutter installation, Gutter Helmet of the North Bay always provides the most professional service possible. When you contact us, we will come out to your location, review your needs and explain what your options are. We look forward to providing you with a brand new gutter system that you'll love. We can also protect your new system with our patented Gutter Helmet® gutter guard technology to ensure your newly installed gutter system lasts a lifetime.
We Know Gutters – Contact Us Today!
For more information on our gutter installation techniques and to schedule a free estimate, contact Gutter Helmet of the North Bay today. You can call us at (707) 584-4700 or submit our contact form to get in touch.