Expert Gutter Repair to Protect Your Home
Gutter repair is something most gutter systems need at some point in their lifespan. Whether due to physical damage, weather erosion, poor installation, wildlife or home modification, gutter repair is often inevitable. Luckily for residents of the Northern California region, one of the best area gutter repair companies, Gutter Helmet of the North Bay, is located conveniently in Santa Rosa. We will come to you and repair whatever is needed to ensure your gutter system looks and functions as it should.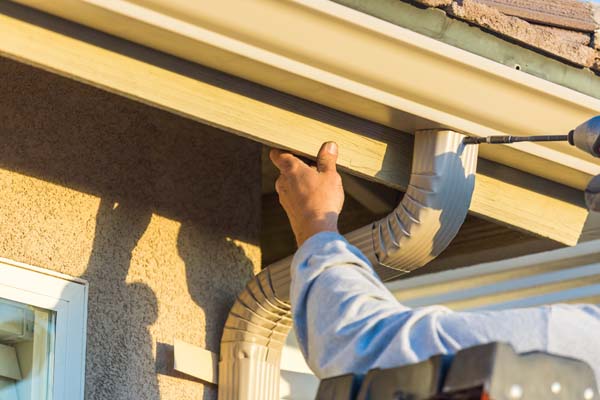 Our Gutter Repair Process
Repairing gutters is an area of home maintenance where shortcuts are common. Many companies only do gutter work as an aside to their main business of roofing, siding, etc. Their fixes may look good from the ground but often don't last. Why? Because the person doing the repair didn't use high-quality adhesives, didn't use fasteners that were built to last or simply didn't know what he was doing.
Your best way to avoid these issues is to find a true gutter specialist that has the knowledge and the dedication to do the job right. Gutters are all we do at Gutter Helmet of the North Bay! You can depend on our team for the best possible techniques for a repair that lasts.
When you contact Gutter Helmet of the North Bay regarding gutter repair, here is what you can expect:
Excellent customer service.
All of your questions will be answered.
All of your options will be explained to you.
You will receive a free quote.
If you decide to have your gutter system repaired, you will receive the most professional gutter repair service available anywhere.
Need Repairs? What Are You Waiting For?
Contact Gutter Helmet of the North Bay for all of your gutter repair needs today! You can reach us by filling out our online contact form or by calling us at (707) 584-4700. We look forward to helping you.